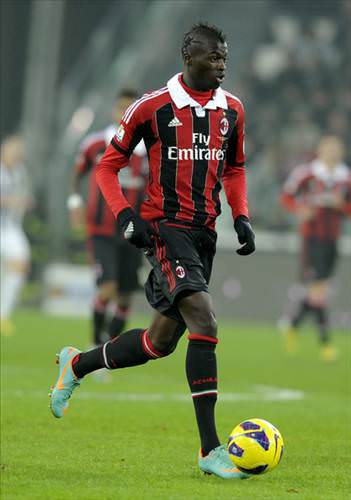 The second youngest scores of history in Ligue 1. He plays 7 games in ligue 1 this year and scores 3 goals. And he sometimes begin the games... all of this at the age of 16.
He is a striker with a lot of physical abilities: fast, strong. Although is young age, he was not afraight on the turf. He scored against Rennes and Marseille at the end of the season and Rennes was fighting for the Europa League and he scores the goals of 1-1. He has a powerfull shoots, good positionning and good runs to call the call but he needs to improve his technical abilities, he loose some control and his dribble aren't always good. He was call in French U21 after this very good games. Now, we can hope he don't already go at Tottenham or other big club and stay in Ligue 1 to increase his quality and became a very good striker. Caen may be loose El Arabi and Yatabaré, so next year Niang striker of Caen all the season? That is the question...
During his second season, he had a lot of injuries and also doesn't play all the games but he seems too arrogant on the turf and choose when he wants to make a good games and when he doesn't want. He showed a lot of lazziness and was only interrested by going in a big club. He made some good games but people was waiting for more according to his big potential. Now, Caen is relegated in Ligue 2 so he will left this club, Arsenal want him.
Indeed, at the end of this two season, Caen is relegated and he decided to left his former club for Milan AC.
Spoiler: show